Fresh Posts
Popular Posts
Videos
Shuffle
Daily Porn Deals
Webcam Models
Fresh Posts
Popular Posts
Video Posts
Porn Deals

Amenpics is made possible by displaying online advertisements to our visitors.
Please consider supporting us by disabling your ad blocker.

Please wait while data is loaded!
"Patience is a virtue"
Parent Teacher Orientation by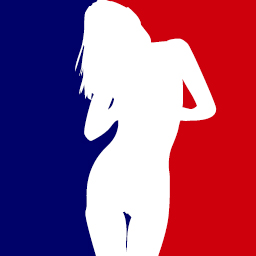 Major League Babes in Got MILF
Posted 11 months ago
Models in this gallery:

Alexis Fawx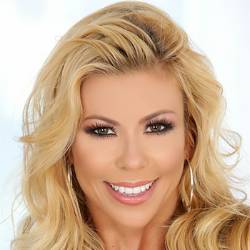 Brett Rossi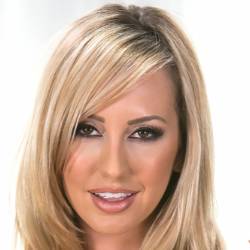 Kenna James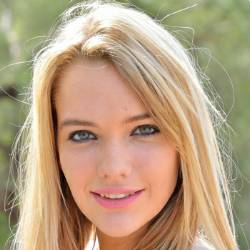 Parent Teacher Orientation
Teen student Kenna James has been chronically skipping school all year. Just when she thinks she's in the clear to skip today, she finds her stepmom Alexis Fawx on the sofa beside school counsellor Ms. Maverick (Brett Rossi). Alexis wants to know why Kenna isn't at school. Kenna fakes being sick but no one buys her story. They won't let up trying to understand why a bright girl with a bright future is missing school and getting bad grades. Ms. Maverick asks Kenna if the problem could be her relationship with her mother. Kenna says Alexis is her step mother, but the distinction offends Alexis who changed Kenna's diapers and watched her take her first steps. Ms. Maverick thinks she understands Kenna's problem. Kenna needs to feel comfortable with coming out as lesbian to her stepmom. Alexis objects to Ms. Maverick's assumption, Kenna was raised to treat sex as a private matter. With encouragement from the counsellor, Kenna admits her involvement with her classmate Uma. Alexis is angry over her daughter's revelation, but not because she's gay! Uma is a little slut making her skip school and throw away her life. Alexis blurts out that she's the one who taught Kenna to love women in the first place. Ms. Maverick is horrified that Ms. Fawx had sex with her step daughter. Even though Kenna was eighteen when it happened, it's her duty to report it to social services. Alexis tells Ms. Maverick to contact her lawyers if she has anything more to say, but Kenna tries to calm the women. Brett suggests they demonstrate their loving relationship to make sure Kenna's in a safe environment. She tells them to kiss. Given the ultimatum, Alexis leans in to kiss Kenna, 'Let's show Ms. Maverick what a good little girl you can be for Mommy.' Suddenly, Brett calls out to stop the scene. Alexis and Kenna abruptly deactivate in a slump on the sofa, and Fantasy Factory technician Serena Blair rushes in wearing a lab coat. Brett complains that she specifically does not want Mommy talk, just Mom. And now, her fantasy is ruined! Serena fixes the glitch on her computer pad and offers Brett a free subscription to Girlsway to make up for the oversight. When Brett asks why Alexis and Kenna passed out, Serena explains they're androids, virtually indistinguishable from humans. Brett takes a liking to Serena and wants to know if she's an android. Serena is human, therefore not available for consumption. The technician retreats into the lab to resume Brett's fantasy program. The androids are revived, and this time Alexis delivers her line correctly, 'Let's show Ms. Maverick what a good little girl you can be for Mom.' Kenna and Alexis kiss, while Brett spreads her legs and pulls aside her panties. She rubs her pussy and requests they take off their tops. Brett wants to see more healthiness between mother and daughter. They comply, lest Brett will call the social services. Brett escalates her fantasy, making the lesbots get naked and play with each other's boobs. Programmed to believe that Brett's evaluating their ability to make each other orgasm properly, Alexis suctions her mouth to Kenna's clit while the teen twitches and moans. Brett takes off her clothes and orders Kenna to make her step mother cum. Kenna objects, but Brett warns it's mandatory and social services will be notified unless they do a good job. Brett makes out with Alexis while Kenna flicks the lesbian MILF's clit till she cums in her mouth. Next, Brett requests a licking. She lies back on the sofa and presses Alexis' head onto her pussy. Meanwhile Alexis grinds her pussy onto Kenna's face. Brett tells Kenna to eat her pussy, but Alexis defends her daughter's honor, until Ms. Maverick threatens to call social services. Kenna doesn't mind, she thinks Brett is weird but hot. The teen starts to lick her pussy. Alexis rides Brett's face while Kenna makes Brett cum. Then Brett makes Kenna cum on her face, while Alexis tribs Ms. Maverick, hurtling her hips till she cums on Brett's pussy. What will Brett order next at the Fantasy Factory? Click to find out!
Download the full nude gallery